MY SERVICES
Please contact me for further information on the therapy offered


One to One Counselling
Do you feel overwhelmed with life or life events. Are you feeling anxious, depressed, stressed, lonely and confused and not sure which way to turn or who to talk to. I can help you work through this confusion and have a better understanding of accepting what we can't change.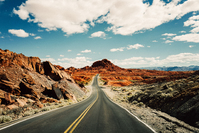 Couples Counselling
Are you a couple that has lost there way in the relationship, do you need help reconnecting, communicating or just some support through difficult times. I will work with you together and explore the issues you are experiencing.

Animal Bereavement Counselling
Losing an animal can be a difficult time, I will help you explore your thoughts, feelings and emotions. Overtime you would get a better understanding of the different reactions you are experiencing while going through the grief process.
Animal Assisted Therapy
I work with my dog, to help you explore any sensitive issues you may have. Animals are non-judgmental and live in the here and now and don't mind what you look like. Working with my dog this may include, stroking, brushing, playing or walking.
This type of therapy can help with stress, anxiety, social isolation, improve mood and self-worth.
Walking Talking Therapy or referred to as Green Therapy

I understand that not all types of therapy work with everyone, so I went on to learn alternative therapies, this also coincides with my passion for the great outdoors and discovering new places.
Not everyone feels comfortable in a counselling room.
Walking
So I offer a different approach to counselling, outside has the ability to heal, calm, motivate and uplift us. Having gentle exercise outside in a natural environment with fresh air, nature and plants, can be healing. It also has an added benefit to getting fit.
Research suggests that as well as the physical benefits it can also help with psychological health and mental wellbeing. This could help relieve symptoms of depression, anxiety, tension, fatigue
Talking
Being a qualified counsellor I am able to listen and explore what's going on for you and help you work through your emotional problems.
This less intense style of counselling can sometimes make painful events and emotions easier to talk about.
I offer planned walks in and around Lampeter, Llanybydder or Brechfa Forest. Weekly sessions start from 1 to 3 hours and all in natural daylight.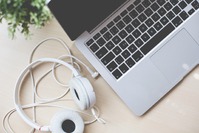 Online/Telephone Counselling
This can be a more convenient way to access counselling, if you are restricted by mobility, illness, or have transport problems. Some people find this easier rather than meet face to face.
I offer this service via Skype , Zoom or telephone.

During this Covid 19 Pandemic, more people are finding this service useful. It gives them support in these uncertain times.